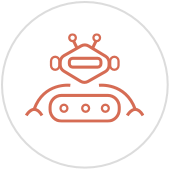 The answer is YES!
Your Questions we can answer Yes! to
[Inspired by Basecamp's 'YesAQ' page.]
Can Standup Bot run my meetings automatically?

Does Standupbot work well for teams smaller than 20 people?

Does Standupbot work well for teams with 100's of people?

Does Standupbot send an email report of everyones standup for the day?

Does Standupbot have a scheduled maintenance day?

Does it really only take 2 minutes to setup Standupbot?

Do we update and maintain Standupbot often?

Do we read every support request?

Do we respond to every support request?

Do we take the Weekends off? (Saturday and Sunday)

Do we offer discounts to Schools or Charities?

Can I edit my standup if I forgot something?

Can I limit the standup to specific users in the channel?

Can I transfer the account ownership to someone else in my company?

Can I have the subscription invoices emailed to the company accountant?

Can I make someone else on my team an Administrator?

Are we ever going to integrate with other services?
Did we not answer a question you have? Ask us!
I'm ready to have Standupbot start saving me time I want to sign up!
Follow us on Twitter, Find us on Facebook
Copyright ©2014-2018 So Fetch All rights reserved. Privacy Policy EULA